5G to turbocharge connectivity and hike risks
August 19 2019 by Andrew Tjaardstra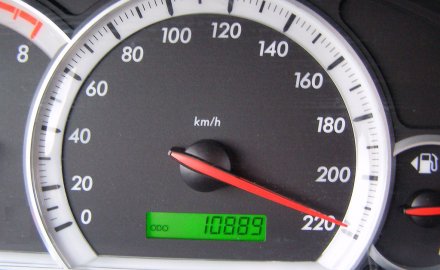 As communications become easier with the growth of fast speed internet and mobile data – 5G should provide the insurance community with the ability to interact with customers digitally in the fastest and smoothest way yet.
Despite some of us taking wifi and data roaming for granted, globally we are still at the beginning of the journey with many countries and places in the world struggling to connect people even by mobile phone.
5G will bring an expected tenfold surge in speeds compared with today's 4G networks; it will impact multiple giant sectors including financial services, healthcare, manufacturing and motor markets – especially as we move towards autonomous cars.
Those looking at selling insurance across apps – such as Grab's so-called superapp will see benefits as potential customers can more speedily download the app and purchase insurance from more convenient locations.
Meanwhile, personal, real time information – such as medical updates, infrastructure building, home contents, a firm's number of employees etc, will be more readily accessible for underwriters to assess risks and for claims professionals to make judgments.
Downloads, chatbots, video calls, sharing documentation and gathering information should all be improved upon – the peak download speed of 5G could be 1000 times the speed of 4G.
Harnessed with the increasing availability of wifi on planes – connectivity across Asia is about to become a lot better.
In an article in July, Craig Ellis, chief executive of MSIG Singapore, noted: "The reduction to extremely low latency speeds of four milliseconds on a 5G mobile connection holds the potential to enable a whole range of new applications and services that are yet to be supported on today's networks. Highly sophisticated technology applications – such as artificial intelligence, autonomous vehicles, smart manufacturing, robotic surgery and more – will get the infrastructure that they require to truly take flight."
It added: "With Singapore planning to roll out 5G networks by the second half of 2020, we can expect more Smart Nation initiatives to take off, including those that could have a deep impact on the world of insurance."
Every country in Asia is developing at a different speed, for example India is still struggling to rollout its 4G network, while in South Korea Samsung was the first to launch a smartphone with 5G technology globally.
In China's five year plan running from 2015 to 2020 the government has invested US$400 billion for investment into 5G. Huawei, which has just introduced a 5G smartphone, is controversially one of the world's leading 5G players – meaning countries need to balance security fears with their willingness to work with a major Chinese multinational.
According to the China Academy of Information and Communications Technology more than US$900 billion in output and eight million jobs will be created by 2030.
At the same time Swiss Re notes 5G could amplify risks.
Swiss Re Institute's 2019 risk report SONAR said while 5G will enable wireless connectivity in real time for any device of the internet of things, such as autonomous cars or sensor-steered factories – hackers can exploit 5G's speed and volume to acquire, or steal, more data faster. Such a change could lead to a host of possible privacy and security breaches, in addition to espionage.
Insurers could benefit twice-fold then – by helping insure the risks while also capitalising on the opportunities; however as we are learning from recent huge cyber claim payouts – a lot more needs to be understood about the potential risks involved.