16 insurers and reinsurers agree UN climate partnership
November 19 2018 by InsuranceAsia News Staff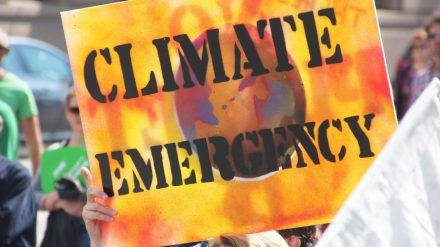 The UN Environment Programme Finance Initiative (UNEP FI) has agreed a partnership with a group of 16 insurers and reinsurers to develop risk assessment tools to better understand the impacts of climate change.
The 16 companies represent around 10% of global insurance premiums and US$5 trillion in assets under management.
The pilot group will develop analytical tools that they will use to pioneer insurance market risk disclosures in line with the guidelines and recommendations of the Financial Stability Board's Task Force on climate-related financial disclosures. This will involve the latest climate science.
The 16 signatories are: Allianz, Axa, IAG, Intact Financial Corporation, Lansforsakringar Sak, Mapfre, MS&AD, Munich Re, NN Group, QBE, Sompo Japan Nipponkoa, Storebrand, Swiss Re, TD Insurance, The Co-operators and Tokio Marine.
Erik Solheim, UN environment chief, commented: "For generations, the insurance industry has served as society's early warning system and risk manager by understanding, reducing, pricing and carrying risk. Its message now is loud and clear: climate change risk is intensifying and is a serious threat to the insurability of communities and economies around the world.
"An uninsurable world is a price that society could not afford. This is why UN Environment is working with leading insurers to understand and reduce risk, to seize unprecedented business opportunities in climate action, and to ensure an insurable, resilient and sustainable world."