The year in review: 12 market highlights
December 23 2019 by InsuranceAsia News Staff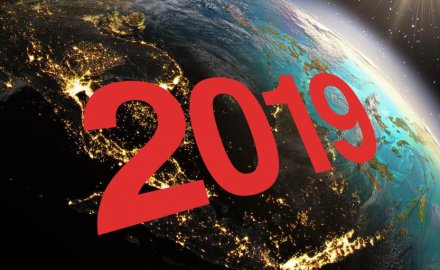 A mix of powerful storm activity, M&A, arrests, people moves and large partnerships made 2019 an extremely eventful year across Asia's insurance and reinsurance markets.
Below are are a selection of highlights from the year chosen by the InsuranceAsia News editorial team.
January: AGCS granted India licence
Allianz Global Corporate & Specialty opened a Mumbai branch. The move followed AGCS being granted a reinsurance licence by the Insurance Regulatory and Development Authority of India last year.
The move cames as India's regulator has made it easier for foreign reinsurers to bid for business.
Despite India's low penetration rates, it is the world's 11th largest insurance market and fifth in Asia behind China, Japan, Korea and Taiwan by premium volume.
https://insuranceasianews.com/agcs-targets-under-insured-india-with-mumbai-opening/
February: Greater Bay blueprint unveiled

China unveiled a development plan for the Greater Bay Area that promises closer integration of insurance and reinsurance sectors in Hong Kong, Macau and the Chinese province of Guangdong, which includes the cities of Guangzhou and Shenzhen.
Initiatives in the Outline Development Plan include promoting cross-border renminbi reinsurance business; supporting joint development by insurance institutions of "innovative and cross-boundary motor vehicle and medical insurance products, exploring the development of a trading platform for international marine insurance"; and providing facilitation services including underwriting, investigation and claims for cross-boundary policyholders.
Expect the initiative to move slowly but surely.
https://insuranceasianews.com/opportunity-knocks-as-china-unveils-greater-bay-plans/
March: Claims breakdown from Typhoon Mangkhut
Typhoon Mangkhut was the most powerful typhoon to strike Hong Kong in its history in 2018.
According to statistics from 59 insurers, which account for more than 80% of Hong Kong's market share, there were around 32,000 claims costing insurer HK$2.9 billion (US$370 million) from Typhoon Mangkhut last October — Hong Kong's strongest ever storm.
The breakdown of claims, according to data compiled by the Hong Kong Federation of Insurers included 11,399 claims for property damage, business interruption and contractors' all risk. The HK$2.1 billion (US$270 million) for property damage took up the vast majority of insurers' payouts. There was a further HK$53.8 million (US$6.9 million) for business interruption and HK$478.3 million (US$61.3 million) for contractors' all risk.
https://insuranceasianews.com/typhoon-mangkhut-hong-kongs-claims-breakdown/
April: Canopius agrees deal to merge with AmTrust
Canopus agreed to merge its Lloyd's business with AmTrust at Lloyd's, a division of AmTrust Financial.
Upon completion, expected in the third quarter of 2019, the transaction will create a top-five insurer at Lloyd's with combined gross written premiums of around US$2.2 billion.
Canopius also planned to merge its Syndicate 4444 with AmTrust Syndicate 1861 from the start of next year under the management of Canopius Managing Agents. As part of the transaction, AmTrust Financial Services will become a "significant" minority shareholder in Canopius.
Canopius also sold a minority stake in its business to Korea's Samsung Fire & Marine Insurance during the year.
https://insuranceasianews.com/canopius-and-amtrust-agree-merger/
May: Suncorp's chief executive steps down

Suncorp's chief executive and managing director, Michael Cameron, stepped down after almost four years in the top role and seven years as a board member.
A Suncorp statement to the Australian Securities Exchange said: "This will provide the opportunity for the company to enhance its performance in a highly competitive and challenging external environment as Suncorp seeks to strengthen its core businesses."
Cameron was later replaced by chief financial officer Steve Johnston. He has begun simplifying the business through several sales and revamping its digital offering.
https://insuranceasianews.com/suncorps-ceo-cameron-steps-down/
June: Two employees arrested at Charles Taylor in Hong Kong 
Two employees of Charles Taylor Adjusting in Hong Kong were arrested June 4 amid a dispute with rival loss adjuster McLarens.
The arrested staff were Corey Poon, former managing director Hong Kong at McLarens, who was also deputy managing director at Charles Taylor's Hong Kong non-marine business and Connie Tsun, who also used to work at McLarens and now works with Charles Taylor's Hong Kong non-marine team.
Charles Taylor Adjusting set-up a non-marine business in a separate office in Hong Kong in addition to the firm's existing marine and mutual management office in Wan Chai.
The non-marine team of nine adjusters is being led by John O'Brien who has long been a senior manager at McLarens in Hong Kong and China, in addition to having a global leadership role for its construction and engineering operations. O'Brien first joined McLarens in 1991.
https://insuranceasianews.com/two-charles-taylor-employees-arrested-in-hong-kong/
July: Mapfre and China Re sign Belt and Road agreement
Spanish major Mapfre and state-owned China Re signed a memorandum of understanding (MoU) to jointly insure projects under Beijing's Belt and Road initiative (BRI).
The agreement will have Mapfre provide (re)insurance support to Chinese projects in Europe and South America; and act as a cedant for China Re. The Chinese government's BRI, initiated in 2013, is a long-term project spanning 132 countries – brokers, insurers and reinsurers across the world envision it as a growth opportunity as China puts large sums of money into creating a global supply chain. 
https://insuranceasianews.com/mapfre-and-china-re-sign-belt-and-road-agreement/
August: Australian regulator hits Allianz with US$170m extra capital requirement
Allianz Australia was hit with an around US$170 million of extra capital requirement, in the aftermath of a risk governance self-assessment test requested by the Australian Prudential Regulation Authority (APRA). They are the first APRA-regulated insurer to have additional capital requirements imposed after the evaluation; the regulator said the decision sends a firm message to all insurers to have high standards of risk management.
The firm was also asked in August to refund over US$5.4 million in consumer credit premiums and fees to 15,000 consumers. Australian insurers and financial players saw heightened regulatory enforcement in the year, after the release of the Royal Commission into Misconduct in the Banking, Superannuation and Financial Services Industry.
https://insuranceasianews.com/allianz-australia-requires-us169m-of-extra-capital/
September: Charles Taylor agrees to US$325m private equity takeover
London-headquartered Charles Taylor agreed to a US$325 million takeover bid by Lovell Minnick Partners, a US private equity firm. The sale will allow Lovell Minnick to bolster its specialist capabilities and geographic coverage, through Charles Taylor's professional services for insurance markets – such as specialty services, underwriting and broking support, loss adjusting and claims management.
In today's complex risk environment, the demand for specialty risk services, should increase.
https://insuranceasianews.com/charles-taylor-accepts-us325m-pe-takeover-bid/
October: Markets feel impact of Japan's typhoons Faxai and Hagibis
With the market still reeling from 2018's Typhoon Jebi in Japan, 2019 brought Typhoon Faxai in September and Super Typhoon Hagibis in October. Market losses from Faxai are estimated between US$3 billion and US$7 billion; a storm comparable in strength to 2018's Jebi. Super Typhoon Hagibis, the worst storm to hit Japan in decades, caused 79 deaths and considerable transport and business disruptions; losses are in the range of US$7 billion to US$16 billion.
Japan in recent years, has seen a longer and more intense typhoon season – three of the top ten most damaging typhoons since 1950, have occurred in the last 18 months. Despite the typhoon impact, Japan's P&C insurers are on track to remain financially stable.
https://insuranceasianews.com/japans-pc-majors-slammed-by-typhoons/
November: Zurich secures Adira Insurance in US$414m Indonesia deal
Swiss-headquartered Zurich completed its acquisition of 80% of Adira Insurance, a top 10 Indonesia P&C insurer; it was sold by Indonesia's Bank Danamon, who will remain a 20% shareholder. Zurich Indonesia already offers life insurance through Zurich Topas Life – but the Adira deal makes it the largest P&C player in the country.
After a few years of cost-cutting, Zurich's move in Indonesia signifies a return to ambitious growth and the importance of Asia-Pacific to its growth strategy – in particular, developing business in South-East Asia.
https://insuranceasianews.com/zurich-becomes-indonesias-largest-pc-international-player/
December: Bermuda player Catalina Holdings acquires Asia Capital Re
In a buzzworthy deal to cap off the year, Bermuda (re)insurance legacy player Catalina Holdings acquired Singapore-based Asia Capital Re – one of the largest public run-off acquisitions announced this year. It is Catalina's first acquisition in Asia, marking its footprint here and signifying further regional run-off opportunities.
Asia Capital Re had struggled under large nat cat losses and structural challenges in a competitive operating environment – despite its state-owned backers keen to support a regional reinsurer. For the market, the deal underscores the enduring challenges of operating in Asian reinsurance.
https://insuranceasianews.com/acr-to-stop-writing-business-as-catalina-deal-agreed/