Peak Re: Don't wait for rate redemption
November 16 2018

You were at the Monte Carlo Rendezvous recently. What was the mood like?
I'm still a Monte Carlo novice. This was only my fifth — ther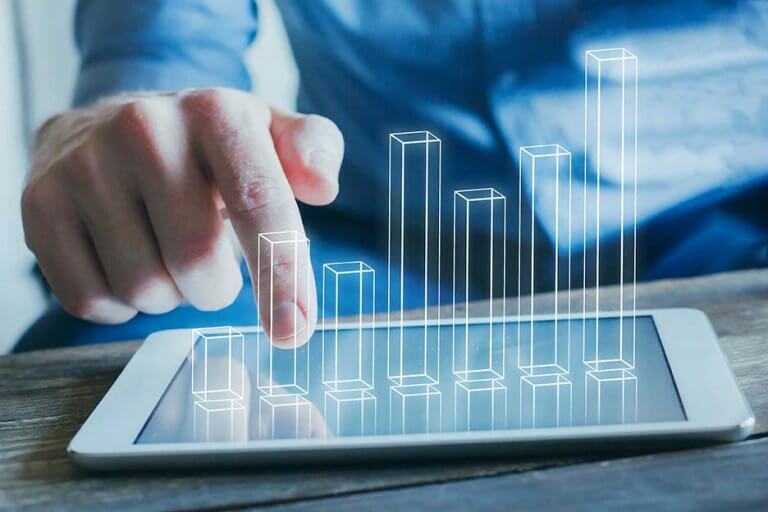 e are people there who are celebrating their 40th — but I characterise this one as different to the previous four in that it was much more business-focused. It was much more practical and pragmatic, despite the fact there is no light on the horizon in terms of a major uptick in rates or really any fundamental change. I think people were just focused on how to trade their business forward and I thought that was actually quite positive in many ways. The conversations were much more on operational level.
As you say, this was your fifth year at Monte Carlo — and it was also the fifth anniversary for Peak Re. It hasn't been an easy baptism for a new reinsurance company…
Our business plan for Peak Re was certainly written on the basis of a more benign rate environment, but we've managed to build the business in what you might describe as slightly adverse conditions — a less than helpful rating environment. So we've had the chance to build rather than adapt and, in a way, that's made life a little bit more straightforward for us.
So is there a realisation now that the current rate environment is here to stay?
Yes. Rate redemption, if I may call it that, is not going to save anybody. And even if it comes it will be an economic trigger rather than a natural perils trigger. We see commentators suggesting that 2019 might be a fairly volatile year in financial markets and we're seeing talk about upward pressure on interest rates not just in the US, but also in Europe now. So, if the ECB is starting to talk about raising interest rates for the first time since 2011, then you know clearly that's going to have some sort of influence. I'm not saying we're going to move away from a world of cheap money or low interest rates, but I think we are going to see rates gradually move up.
What effect do you think that will have?
That's what everyone is asking. What effect is this going to have on capital, on returns? What does it mean for ILS [insurance-linked securities] funds? Frankly, I don't think it's going to be a big issue for the ILS market because there's still a huge amount of money to allocate and not many places to put it to make a return. I just think that we're starting as an industry to get to grips with the landscape. It's finally dawned on people that we'd better adapt to this if we're going to survive.
So, has the traditional cycle ended?
I think it's too strong to say the cycle has disappeared, but I think it looks as though the waveform of the cycle is a much longer, flatter wave — so if you're thinking in terms of a normal sine wave, the peaks and troughs are much lower.
Once this is accepted by the industry as the new normal, is a more stable environment actually easier to operate in?
Stability means you've got to keep working on the business model, as opposed to thinking the model is perfect and that all you need to do is wait for prices to rise. People are thinking about the business more now, they're starting to have strategies about how to carry the business forward. I don't think those strategies are fully worked out, but I think they're starting to realise that there's brain power in the indus
try that can be put to work on how to adapt to these circumstances and we're going to start seeing these strategies emerging, whether they are M&A focused or whatever. However, I think the strategies that will emerge may be different to the strategies people would have thought about five years ago. We'll have to wait and see what works and what doesn't.
To what extent has the abundance of alternative capital shaped this shift?
I think ILS funds have demonstrated that they are an effective means of delivering contingent capital and they've come through HIM [hurricanes Harvey, Irma and Maria] and the wildfires relatively well from a reputation point of view. I think that's going to make people realise they're actually a stabiliser, and a stable market is actually in many ways better for clients.
What about for investors?
I think expectations about what a reasonable return is need to be revisited. There are still many people who hark back to a time when your return on equity was set at or above 15%, but that was when the risk-free return was 7% or 8%. We now have returns on equity in single figures and a risk-free return that is set at zero to 1%, if it's even positive. Perhaps one of the questions that should come next is what are the best ways to actually measure this industry.
Good question.
I don't have an answer to that, but I think the granularity of the data that we have today is just very different to what was available in the past, so it stands to reason that some of the things we used to measure the industry in the past may not be appropriate anymore.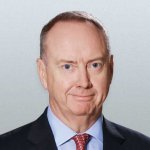 Chris Kershaw
Managing Director
Global Markets
Peak Re