HK market soars to US$21bn, "mounting pressures" to come
June 1 2020 by Yvonne Lau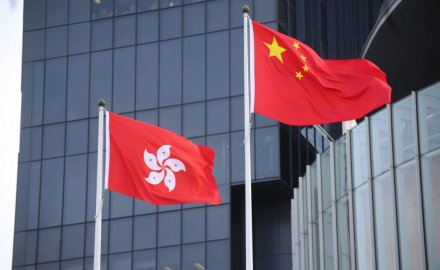 Despite political uncertainties, Hong Kong's market for Q1 2020 has recorded a 10.9% total gross premium growth to HK$165 billion (US$21.28 billion) over the same period in 2019.
The provisional statistics were released by Hong Kong's Insurance Authority on May 29.
On the general side, gross premiums saw 10.1% growth to HK$18.3 billion (US$2.36 billion), while net premiums increased by 7.4% to HK$12.2 billion (US$1.57 billion).
Underwriting profit skyrocketed to HK$329 million (US$42.4 million) from HK$44 million (US$5.6 million) in Q1 2019. This was a result of an improved performance from direct business and reinsurance inward business.
Rate hardening and capacity tightening drove up reinsurance inward business. Gross premiums were boosted 12.9% to HK$4.3 billion (US$554.7 million), while net premiums got a 11.1% boost to HK$2.8 billion (US$361.2 million).
Underwriting results rebounded from last year's HK$248 million (US$31.9 million) loss to a profit of HK$25 million (US$3.2 million), mainly due to a favourable claims outcome in general liability and goods in transit business lines.
On the direct business side, gross premiums and net premiums were pushed up by 9.3% and 6.3%, respectively, to the tune of HK$13.9 billion (US$1.79 billion) and HK$9.4 billion (US$1.2 billion). Underwriting profit increased by 4.2% to HK$304 million (US$39.2 million).
General liability business benefitted from January 2018's standard wage roll declaration introduction — boosting its business by 17.3% to HK$3.1 billion (US$399 million). Accident & health meanwhile slowed down to 4.2% from 11.3% in Q1 2019 — the non-medical subclass dropped due to less outbound travel.
The Insurance Authority warned however, that "an anticipated economic downturn and volatile investment environment will put mounting pressure on the industry going forward."
2019's citywide protests along with Covid-19 restrictions, severely affected business coming in from the mainland. New office premiums in regards to policies issued to mainland Chinese dropped by a whopping 57.7% to HK$5.4 billion (US$696.6 million) — constituting 15.5% of total individual business. Premiums shrunk by 27% on a quarterly basis.
In-force, long-term business revenue premiums increased by 11% to HK$146.7 billion (US$18.9 billion). Individual life and annuity (non-linked) business contributed HK$124.4 billion (US$16 billion), an increase of 7.3%, to this. Retirement scheme business saw a significant jump of 72.7% to HK$13.9 billion (US$1.79 billion); and individual life and annuity (linked) business fell by 2.7% to HK$6.4 billion (US$825.7 million).